Gran Turismo Sport is currently available to select PlayStation Network users in the form of a closed beta and videos about the game have been making their rounds online. Some of these videos showcase visuals that are far above other racing games on the current generation consoles.
Now that we have access to some of the videos in the closed beta, these have been turned into some absolutely gorgeous looking animated GIFs. You can check out these animated GIFs below courtesy of NeoGAF users benzy, SunhiLegend, kostacurtas and Cyriades.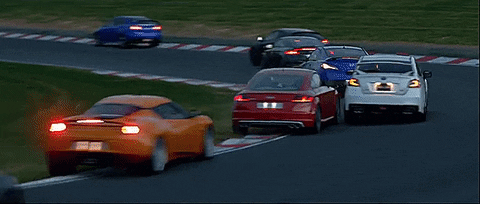 According to early impressions, Gran Turismo Sport runs at native 1080p with 60 fps on the regular PS4. There is no footage available of the game running on the PS4 Pro yet, but we will make sure to link to one once it is available. In the meanwhile, enjoy these hype realistic GIFs showcasing the replay mode in Gran Turismo Sport which runs at 30 fps but improves the visual quality since there is no gameplay featured in it.
Gran Turismo Sport closed beta is currently undergoing and is playable by a select few PSN users. The current beta phase is only available in North America and will gradually roll out to other regions of the world include Europe.
Gran Turismo Sport is set to launch exclusively on the PS4 this year. It also features support for the PSVR.