In a recent blog update, Microsoft has announced that graphics APIs such as AMD Mantle and OpenGL are not supported on Xbox One. This is in contrast to what Anandtech had speculated in a report not too long ago. The Xbox One graphics API is "Direct3D 11.x" and the console's hardware provides a superset of Direct3D 11.2 functionality.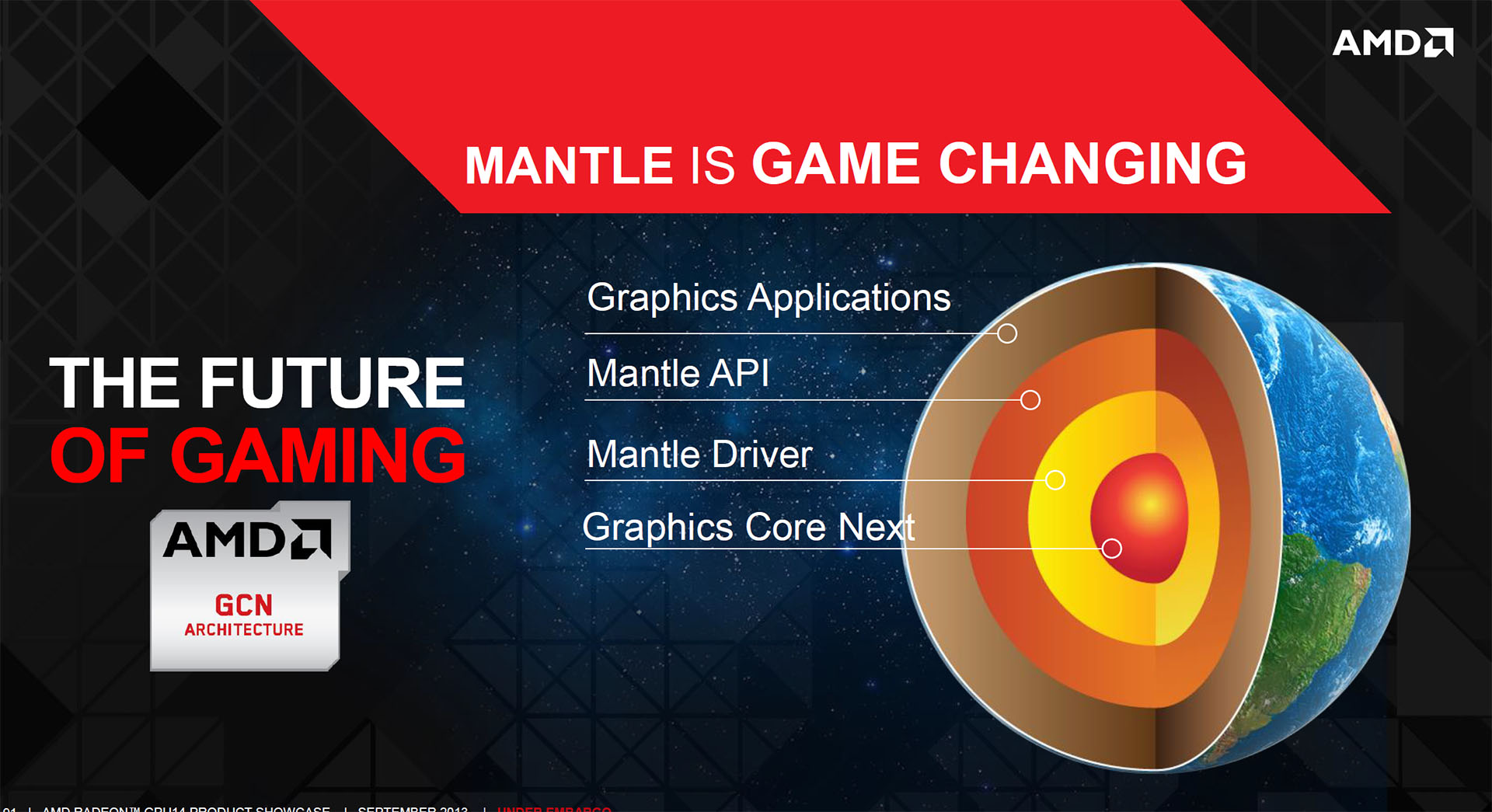 With the Xbox One, Microsoft's primary focus was to make significant enhancements to the implementation of Direct3D 11, especially in the area of runtime overhead. This has resulted in a very streamlined, "close to metal" level of runtime performance. In combination with the third generation PIX performance tool for Xbox One, developers can use Direct3D 11 to unlock the full performance potential of the console.
Furthermore, Microsoft is working with its ISV and IHV partners to bring the lightweight runtime and tooling capabilities of the Xbox One's Direct3D implementation to its PC operating system i.e. Windows. The initiative would provide lower level access to developers, and would allow greater performance in 3D applications.
A high level API typically comes with certain shortcomings in exchange for their ability to support a wide range of graphics hardware. A layer of abstractions in the API conceals lower level hardware capabilities and enforces specific standards. This is how significantly different GPU architectures from Nvidia and AMD can co-exist within the same Eco-system.
Stay tuned for further updates on Microsoft's future initiatives with regards to its Direct3D API.